Thank you for booking your Big Bear stay with us! Looking forward to welcoming you. Please find links below to Rental Agreement, Site Map, House Manual that includes wifi info, trash drop off, restaurant recommendations, etc. Let us know if you have any additional questions.
Please make sure to check road conditions before your stay. No refund will be given due to weather or road conditions.
https://kbhr933.com/big-bear-roads/
Your check-in time is anytime after 3pm, please do not go to the cabin before 3pm without first clearing it with us. A message with address and door access code will be sent to you the day of your stay.
WiFi Name: Colorado Lodge
Password: colorado

RECOMMENDATIONS & TO-DOS
HOUSE MANUAL
RENTAL AGREEMENT
Colorado Lodge
606 Jeffries Rd
Big Bear Lake, CA 92315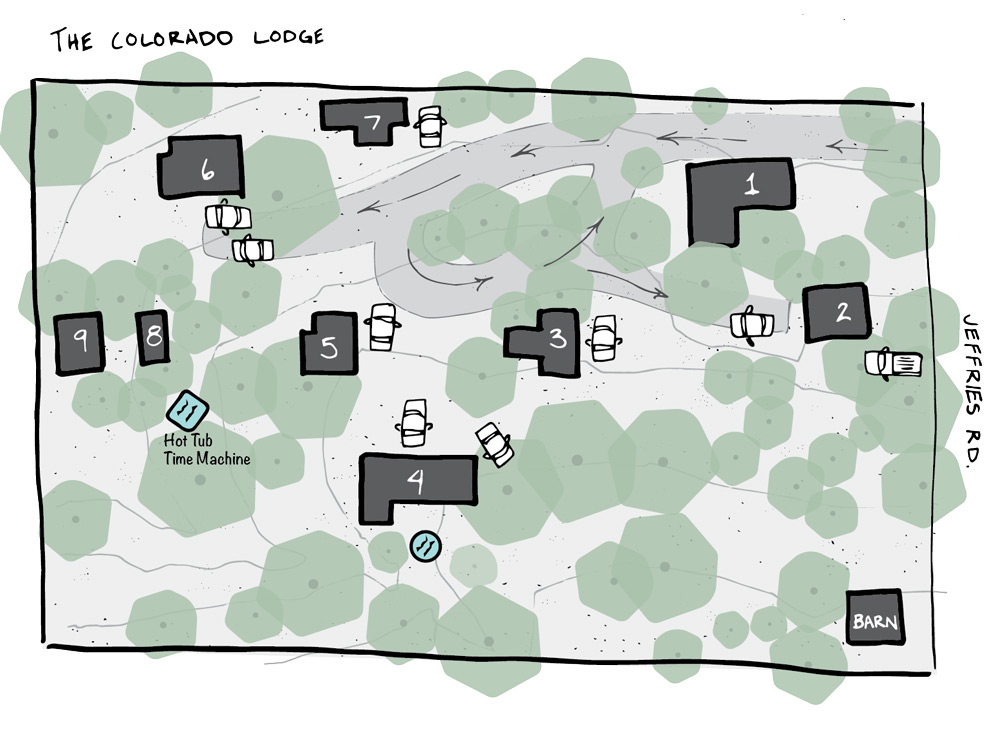 HOUSE RULES:
-Check in time starts at 3pm, cabins won't be available before this time. Check out is 11am sharp.
-We allow pets for a $75 fee. If you bring one without paying or requesting, you will be asked to pay.
-Cabin Occupancy is strict, do not bring extra people or you will be turned away with no refund.
-Colorado Lodge is for paid guests only, outside friends are not permitted on the property grounds.
-Limited Parking is available. All cabins come with 1 parking spot
-There is no smoking allowed in any of the cabins.
-All check out procedures and timing must be followed.
Any violation of the above or current cabin and property rules will result in fines.
*By booking with us you agree to these terms and conditions. On arrival, please be sure to read all information in your check in folder. It contains critical information about our property such as rules, check out procedures, wifi information, as well as our favorite drinking and dining spots.
CHECKOUT:
- Trash: responsibility of renter to dispose of and drop off location provided in cabin manual.
- Dishes: Renter to wash and put away prior to departure.